Wit has escaped me. I am mourning summer. I miss it. I need it. Where is the warm sun? Where is my tan? Where is the cool summer breeze? Oh yeah. Pity party. Party of one. I need something to get me through the next few months of winter/spring, because I will be happy when June hits :)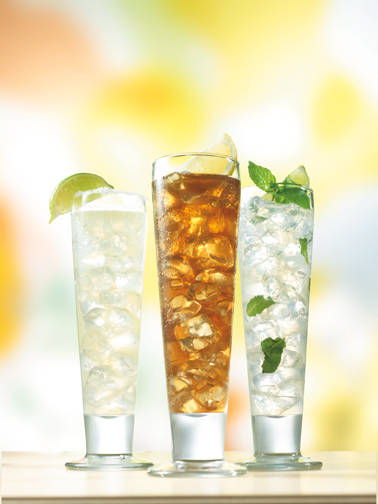 Till then, I hope my diet can convince my mind it's summer time. I already have had a few margaritas in my system last week - and that is strictly a summer drink. Oh well! Speaking of which, I had SkinnyBee Margaritas. Oh. My. Goodness. I don't have words for how smooth it was - sooooo unbelieveably yummy. It only has 100 calories per drink, and considering most margarita mixes are between 400-800 calories, you can pack away at least 4!
The drink is made with Hornitos Reposado 100 percent Agave tequila and Applebee's SkinnyBee mix.
I found a website from associated content, that wrote out the ingredients of this fab drink.
"
Applebee's Skinny Bee Margarita copy cat recipe: To make a skinny margarita at home, use lime Perrier mineral water
or lime sparkling water
and mix with the juice of two limes, a shot of tequila and ice."
I will be testing this out soon!!
OK. back to the task at hand. Bringing back summer. Trader Joe's is supposely opening less than five minutes away from my house -and if that rumor turns true. There will be a celebration! I love their Pineapple Salsa. Pair that with chicken - and yum yum yum in my tum.
Image taken from artnet.com